Dear Readers
As part of our ongoing effort to boost the visibility of the TIC Sector and introduce the TIC Council structure, this edition of the TIC Blog welcomes Dr. Michael Fübi, President of the TIC Council, the new world association of the testing, inspection & certification industry.
Dr. Michael Fübi has been the Chairman of the Executive Board of Management of TÜV Rheinland AG since 2015. Since 2018 Dr. Fübi has also been Chairman of the TÜV Association (VdTÜV).
He was born in Düsseldorf in 1967 and holds a doctorate in engineering. He initially studied mechanical engineering at Universität Dortmund as well as at Rheinisch-Westfälische Technische Hochschule (RWTH) Aachen, and after obtaining a Diplom degree in 1992, went on to complete a postgraduate Diplom program in business studies in Aachen. In 1995, he obtained his doctorate in engineering (Dr.-Ing) at Forschungszentrum Jülich and RWTH Aachen.
We asked Dr. Fübi for his reflections on his role, the establishment of TIC Council, the challenges of 2020 and what the future brings for the sector.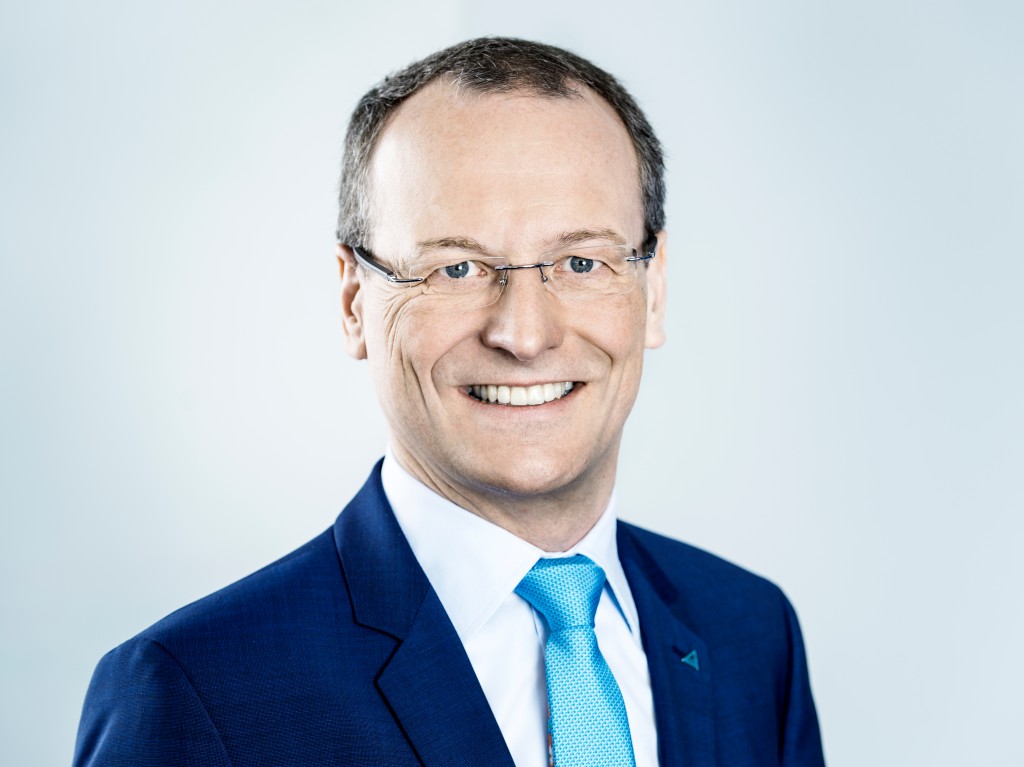 Q&A
1. What does your role as President of TIC Council mean to you?
It is, of course, a great honour to represent the association of the world's leading TIC companies. It has always been my conviction that only when working together and speaking with a strong, united voice can we achieve our goals. Thus, it goes without saying that I wanted to play an active part in bringing the association and the sector forward.
2. How do you see the rise and evolution of TIC Council since the merger?
The last two years have shown that the merger was the right decision. Bundling the resources and memberships of IFIA and CEOC International has created one strong global association that represents the TIC sector, while not losing sight of the regional dimension. We have been able to create additional added value for the members thanks to a stronger secretariat that can push our priorities forward and that has raised the awareness of our sector with decision-makers significantly.
3. What challenges have COVID-19 brought upon your role as President of TIC Council?
A big part of association work has always been personal meetings with stakeholders and decision-makers but also with other members. This is, of course, something that has been significantly impacted by the pandemic. However, just like so many other companies and associations, we were quick to adapt to the new reality and switched successfully to video conferencing and alternative event formats such as webinars. This allowed us to continue our work without interruption. And while I am sure that many aspects of the "new normal" will stay, I nevertheless look forward to a time when face-to-face meetings without two metres distance and masks are possible again.
With the pandemic and its significant impact on business, the focus of our work has of course also shifted. The priorities and plans we had for 2020 were suddenly overtaken by new topics such as acceptance of remote inspections, how to quickly free up testing capacities for personal protective equipment and the fight against counterfeit masks and other medical products. Here we were able as a sector to help authorities in their efforts to contain the pandemic and to keep the economy going, for example by offering free pre-shipment inspection services for several countries when they import PPE from China.
4. Which are the most important lessons learnt from the pandemic?
One important lesson from this pandemic is that the world was not prepared for what was coming and that we need to do better next time – because there will be the next time. Governments did not know how to keep their citizens safe and the economy going, resulting in a multitude of different approaches and restrictions, even within countries. We cannot afford for this to happen a second time. So we need to prepare ourselves, listen to the experts, push digitization, create strong and sustainable supply chains and re-think the way we work and live. The TIC sector will play an even more important role in moving these developments forward by giving expert advice, providing safety and security and supporting businesses in controlling their supply chains.
5. How would you describe TIC Council's role in supporting its members during this pandemic crisis?
The TIC Council has done a great job in supporting the members. Not only did they provide us regularly with important information on new rules and regulations with regards to the pandemic and the way we can conduct our services, but they also highlighted to regulators in various parts of the world the important role our sector is playing in keeping the economy running.
6. How can third party Testing, Inspection and Certification companies gain even more relevance for national and intergovernmental institutions, in the legislative process after the pandemic?
Thanks to our services, consumers and business can rely on the safety, security and compliance of the products and services that they use. We are familiar with various conformity assessments systems, legislations and standards around the world, deal with all sizes of economic operators and employ experts from a wide range of disciplines – thus we need to continue showing that we provide an important contribution to the global economy and that we are ready and available to share our expertise with the legislators. This may be through position papers, studies, comments, public hearings, conference or meetings. The TIC Council committees with their expert output thus remain at the heart of the association.
7. How do you feel COVID-19 has impacted the global initiative to improve sustainability?
I see two trends here: on the one hand, there are those, who put economic recovery first and say that only if the economy is back on track and people have jobs, can we start focusing on sustainability goals. The other group says that now is exactly the right time to switch to a more sustainable economy and rethink the way we work and live. While on a global level the pandemic has for the time being pushed the fight against climate change somewhat into the background, on a local and individual level we can find many examples of contributions to a more sustainable way of living. This can be seen in the greater use of home office arrangements, the increase in creating more bike lanes in cities or the buying of electrical cars. The TIC sector is there to help consumers make sustainable purchasing decisions and supports businesses when implementing their sustainability goals.
8. How do you feel COVID-19 has impacted the determination to administer a secure and safe digital economy?
The pandemic sped up the switch from analogue to digital means, which uncovered many shortcomings. Many schools, for example, were not prepared for the digital classroom, i.e. neither teachers nor students were provided with the necessary equipment. And when they tried to find creative solutions, they were limited in their choices as many of the available options were not secure enough or did not comply with GDPR requirements. During the pandemic, we have to rely more than ever on digital means, while at the same time the number of cyber-attacks has increased significantly. This will continue to drive the demand for a safe and secure digital economy. As a sector, we support this development with our expertise in the cybersecurity arena.
9. What do you think the future will look like for TIC Council after the post-COVID19 recovery period?
The TIC Council will continue to be the strong voice of the independent testing, inspection and certification sector. We have a clear strategy set out and I am happy to see that the current pandemic has not stopped us from pursuing our priorities – albeit sometimes in a slightly different way than we had envisaged. The pandemic has also shown that the priorities we had set were exactly the right ones. Thus, I am confident that we are on the right track and that the TIC Council will continue to successfully represent the sector's interests.
10. Do you have any aims/objectives for the remainder of your Presidential term?
We have achieved a lot since we started after the merger. Not just me but all Global Board members expressed their absolute satisfaction with the progress TIC Council has made. I will focus on: