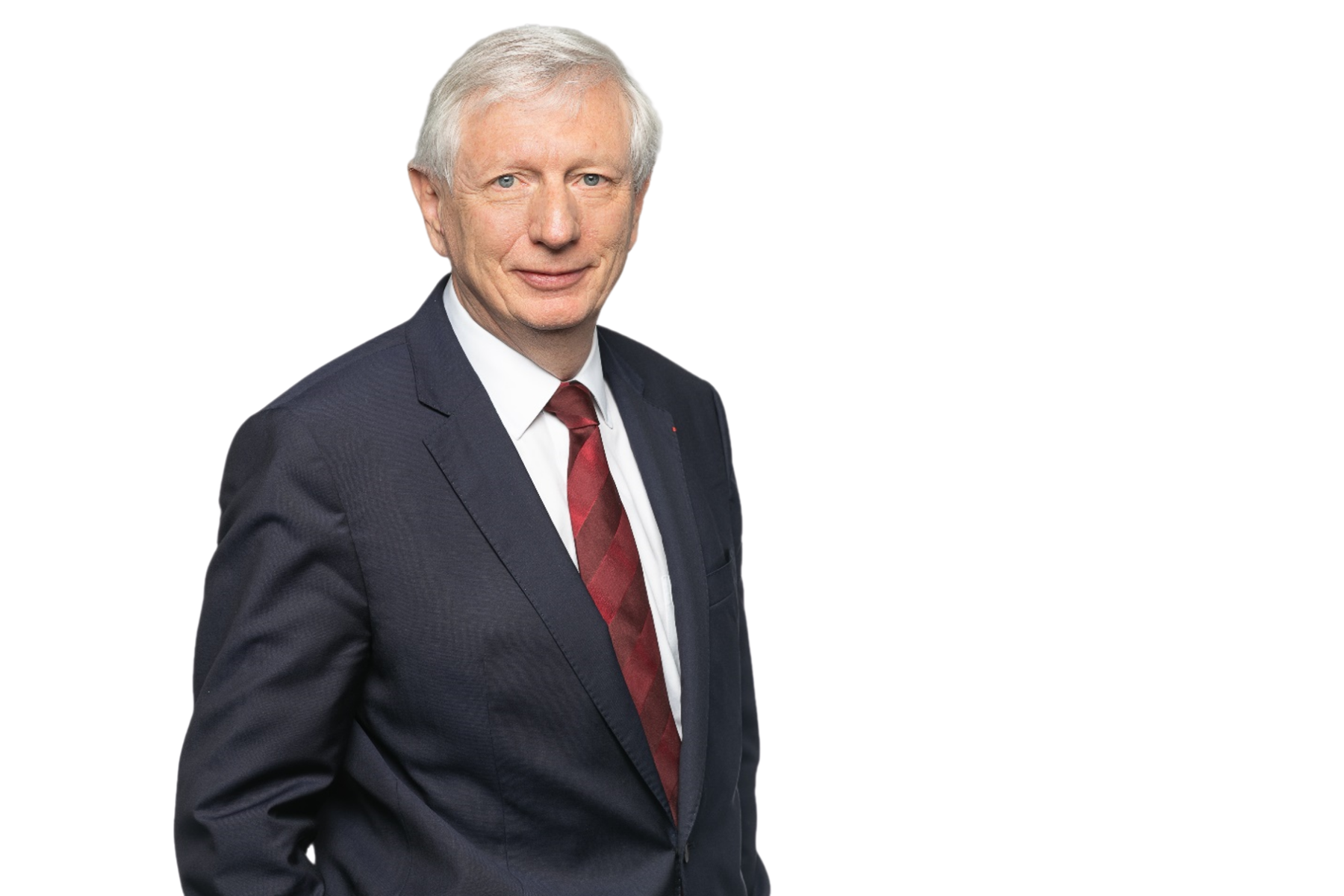 As part of our ongoing effort to boost the visibility of the TIC Sector, this edition of the TIC Blog welcomes Didier Michaud-Daniel, CEO of Bureau Veritas Group to explore the relationship between sustainability, business success and the role of independent third-party conformity assessment companies in the achieving the green recovery.
1) Sustainability and the TIC sector's contribution
· How does sustainability contribute to the success of a business?
Sustainability in business refers to the impacts companies have on the environment and society.
Sustainability has become, in recent years, a key pillar of many companies' business models and development strategies. It is not a differentiator – but it does bring strategic worth. Why? Because today, the value of a company is not only measured in terms of financial performance or ability to innovate. Companies need to have a positive impact on people and the planet.
Society's aspiration is to accelerate the move towards greener, more responsible business, which contributes to ensuring a better future for local communities, and which promotes diversity and better business practices.
End consumers are changing their consumption habits, leading service and industrial companies to move towards more sustainable business models.
As a consequence, the financial and investment world is now assessing business through a different lens, ranking sustainability topics among the most important investment criteria.
So yes, sustainability is key for business success.
· Why do you feel that third-party conformity assessment companies are deemed essential in the green recovery?
Many government funding plans are now addressing climate change, CO2 emissions, food traceability and environmental protection. Good examples are the Plan de Relance in France or the EU Green Deal. The pandemic has accelerated economic players' awareness of how they operate, work and perform.
There is an increasing belief among investors and asset managers that ESG indicators provide unique insights into long-term risks and opportunities that might not be captured by traditional financial indicators.
However, the lack of reliable and measurable sustainability indicators is a real challenge which creates a need for third party, independent companies with the necessary expertise to bring value in this field.
Decision-makers face the challenge of building trust with their stakeholders: shareholders, boards, employees, customers and society as a whole. Only an independent, expert third party can help them give credibility to their CSR approaches and provide the proof that their commitments in terms of environmental and social impacts are backed up by facts and actions.
2) Bureau Veritas Green Line Initiative
· What does the Bureau Veritas 'Green Line Initiative' service aim to do?
Sustainability is at the heart of our business: as a "Business to Business to Society" services company, Bureau Veritas' mission is to create a relationship of trust between businesses, public authorities and consumers.
As the world leader in audit and certification services, we believe that we are the best positioned to support our 400,000 clients to be more efficient, more methodical and more credible in their journey towards a more sustainable business and world.
Through our BV Green Line of services and solutions, we partner with organizations to help them execute their sustainability strategies, generate trust and demonstrate transparency.
Sustainability, and topics related to CSR or ESG, have become key growth drivers and a catalyst of trust for all economic players.
The BV Green Line is here to help our clients in implementing, monitoring, improving and communicating their commitments to improve their sustainability performance and remain competitive and reliable.
· What have businesses and public leaders been most concerned about in terms of the sustainable changes needed?
Here I would pick two topics.
First, Climate Change, the energy transition and the shift towards renewables and alternative energies.
Decision-makers are really committed to measuring, monitoring and reducing their carbon footprint, whether that's through reducing energy consumption in buildings, modernizing fleets of cars or optimizing production. In parallel, companies in the energy sector are investing massively in the transition to renewables – wind, solar, green hydrogen and more. At BV, we are able to fully support players in the energy transition as they design, build and operate their assets to shape a low carbon future.
Secondly, Supply chain management
There is an increasing need for better supply chain risk management: Economic globalization means supply chains include more suppliers and intermediaries than before, and they are scattered around the globe. This makes each step, process and stakeholder in the manufacturing chain harder to track. At BV, we want to support companies by mapping out their supply chains to give them complete control over production
TIC sector players are the trusted partners for certification and assurance services : here I refer to Certification of management system in the very promising energy sector, labelling verification for products, for ESG statement / CSR reporting for instance in URD or certification of supply chain.
TIC companies will play an increasing role as an impartial and independent third party in the chain of actions that will make our economy more transparent and act more responsibly towards our planet and its inhabitants.
· What service categories do the Bureau Veritas 'Green Line Initiative' cover?
As a "Business to Business to Society" company, Bureau Veritas is committed to tackling the world's most pressing challenges from all sectors of the economy:
· Resources and production: a leader in TIC for industrial sectors, BV supports clients in their carbon footprint reduction, net-zero emissions, sustainable resource use and the energy transition.
· Consumption and traceability: thanks to its expertise in complex supply chains, BV enables companies to ensure responsible and fair sourcing, and to guarantee product traceability.
· Buildings & infrastructure: at every stage, BV offers services for new and ageing assets and contributes to sustainable and smart cities.
· New mobility: BV also contributes to the development of electric mobility. Building on its 200-year presence in the Marine industry, BV helps ship owners develop use of alternative fuels –such as LNG– and to ensure compliance with air emission regulations.
· Social, Ethics and Governance: In addition to its services to address health, safety and security challenges, BV has developed a full range of solutions focusing on improving and monitoring Diversity & Inclusion, Ethics and Integrity.
In all these fields, we support our clients to comply with regulations, manage risks and improve performance.
In doing so, we contribute to proving the impact of our clients' ESG actions, by making them traceable, visible and reliable. By bringing transparency, we provide the tools to protect their brand and their reputation.
3) Industry mobilization for a sustainable economy
· What vital aspects should your clients take into consideration when developing their sustainable strategy?
Sustainability is now clearly embedded in the development strategy of most companies around the world. It has been so for a few years now. The next key challenges are the execution of these sustainable strategies, and how to measure progress and impact.
Board, end consumers and citizens are now asking for KPIs and traceable impacts. In terms of sustainability, if having a strategy is now a must-have, and implementing a clear action plan is a must-do, being transparent in the way we communicate is the next challenge. Independent and expert third parties must now enter the game to assure companies, their clients and citizens that reported performance is not just self-declared but backed up by verified data and facts.
· As companies and public institutions devote their attention to becoming sustainable, what major changes have been toughest for these organisations to adapt to?
Actually, lots of companies have built their business models around sustainability embedding virtuous processes, responsible usage of natural resources and encouraging behaviours that are respectful of local communities and diversity.
When I meet with our clients' CEOs, most of them have already done a lot of work on risk mapping: they know exactly what they need to accomplish and how to do it in order to migrate to a more virtuous and sustainable business model.
They are then confronted with two difficulties. The first is the multitude of indicators and ratings they have to deal with in order to prove the validity of their actions. The new-found importance of sustainability is still fairly new, even if it is crucial and very visible today. I have no doubt that this sector will soon enter a phase of maturity that will lead to more homogenous and rationalized reference systems emerging.
The second is fear of greenwashing. Companies have all embraced communicating on sustainability and purpose in recent years. Unfortunately, we have come to observe a growing mistrust of self-declared good results.
I think that our TIC sector is the ideal arbitrator in this movement of mistrust. Thanks to our expertise and independence, we can provide all stakeholders with the necessary guarantees to restore confidence in approaches that, for the most part, are legitimate.