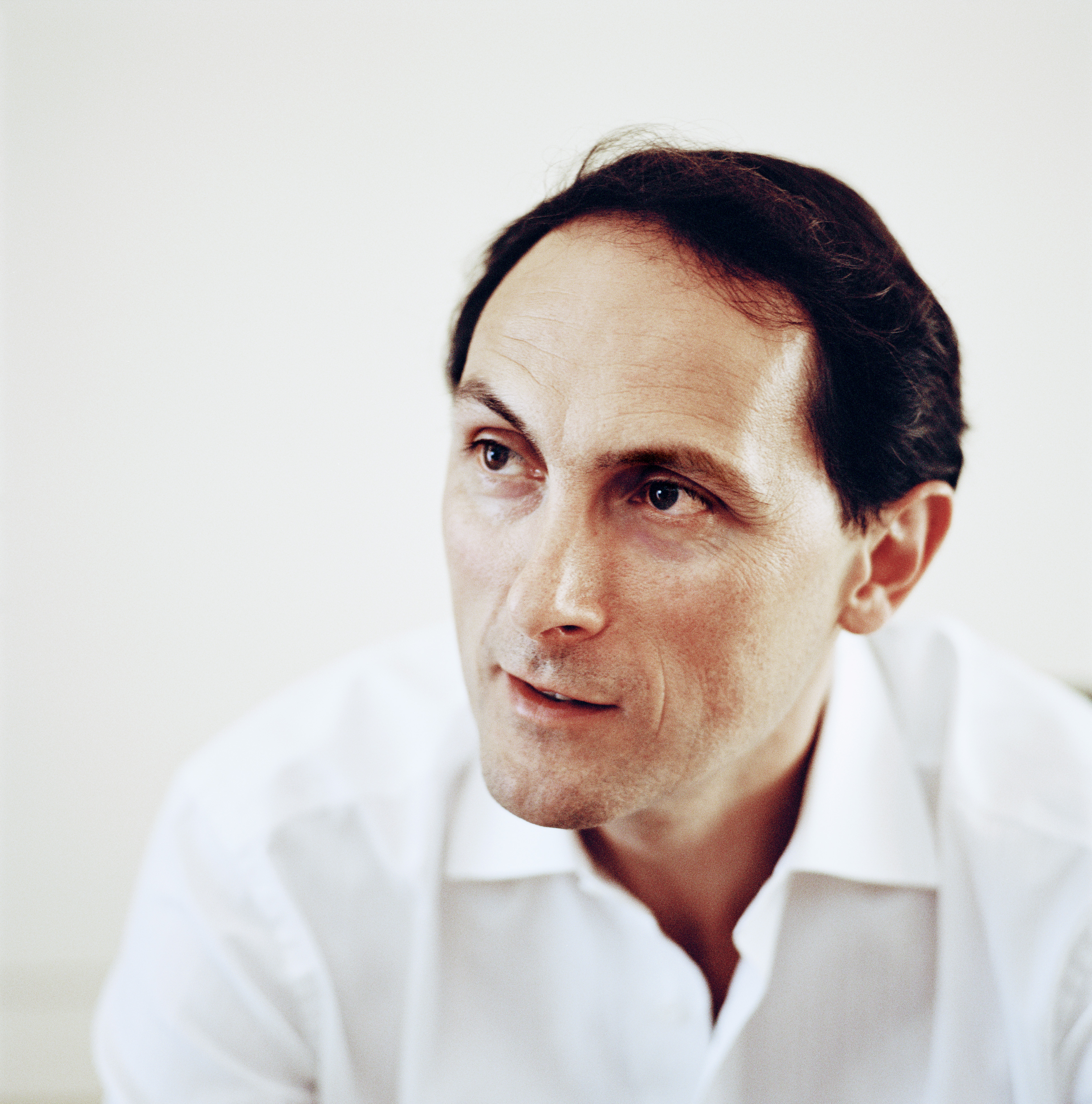 Since the global outbreak of COVID-19 in early 2020, there has scarcely been a business left unaffected by the pandemic. The rapid regulatory changes and safety-first attitude that have followed lockdowns are having a major impact on recovery for many businesses, coupled with insecurity from the ongoing threat of further COVID-19 waves and the rise of potentially immune-escape Variants of Concern. The TIC industry is in a critical and uniquely placed position to help bring these issues under control, through affordable sanitary and testing solutions, transparent data, and the epidemiological monitoring needed to keep economies open in the long-term and prevent future pandemics.
How the TIC industry is contributing to the fight against COVID-19
The TIC industry has developed various protocols that can be built into certification and testing or monitoring programmes. TIC companies can serve as highly reliable partners for businesses relaunching in the travel and hospitality, events, sport, retail, manufacturing, and corporate sectors, as well as for the education sector, governments, health authorities, and, especially, care homes and hospitals. The TIC companies can support with programmes that incorporate a combination of certified hygiene protocols and protective measures, such as appropriate protocols for cleaning practices and social distancing compliance, as well as clinical and non-clinical testing for rapid infection resurgence detection. There is a general split in industry needs between protecting the general public, which is often driven by clinical testing (i.e. rapid antigen, antibody and PCR tests), such as in the events and travel sectors, and protecting employees or those on a given site, who can benefit from non-clinical testing such as wastewater monitoring.
Facilitating convenient, affordable and safe business resumption
Understandably, there is concern among business owners that these protective measures and hygiene and testing protocols may be too financially burdensome, as well as disruptive to employees or customers. It is the duty of members of the TIC industry to work together to ensure that the implementation of these measures is cost-effective for businesses. Pooling PCR tests and ensuring that testing is planned according to statistics and frequency actually makes clinical testing a very cheap option. For instance, the pooled PCR testing of millions of returning schoolchildren costs no more than EUR 10 per person – if entire populations were to be tested, this could be halved.
At-home PCR kits, developed and supplied by TIC companies, are also gradually becoming cheaper as they take on a more important role going forward, down to just GBP 44.95 in the U.K., for instance. The benefit here is that customers can more affordably travel or attend sporting or other events without facing disruptive bottlenecks at airports or venues.
This having been said, regular employee clinical testing is not the only option, with even cheaper alternatives existing; environmental monitoring is a highly affordable, non-invasive, and easily organised alternative. This tool is very effective at monitoring for the presence of SARS-CoV-2 or other pathogens in air, public and private wastewater, and on surfaces and worn masks, etc. With a detection rate as low as 2-10 infections per 10,000 people, as is the case with wastewater testing, outbreaks on a site or in a community can be pre-empted days before symptoms begin, if they begin at all, and more expensive PCR testing can then be targeted when needed. Indeed, it was wastewater testing, not clinical testing, that detected the first COVID-19 patient in Denmark, and we've had situations where surface testing has found SARS-CoV-2 on a client's site five days before an employee tested positive. These surface sampling kits do not require the expertise of a doctor or nurse, so can be easily used as often as the business requires.
Beyond the current pandemic: Safeguarding against future outbreaks
But we must go beyond routine testing in order to detect reoccurrences and new clusters that could jeopardise economies, even once they have largely reopened. Transparent data provided through monitoring and sequencing is the best way to safeguard businesses from future pandemics and consequential lockdowns, be they caused by SARS-CoV-2 Variants of Concern, or new pathogens entirely. We have already seen that several SARS-CoV-2 mutations are threatening the reopening of some economies around the world. For instance, the 'Delta' B.1.617.2 variant, first detected in India, seems to be becoming dominant in the U.K., despite a very advanced vaccination programme – and we can expect similarly problematic variants to follow. Organisations and authorities must be ready to act immediately, with the TIC industry as a vital partner.
On the one hand, Next Generation Sequencing (NGS) capacity should therefore be ramped up as an essential tool to monitor the pandemic situation, as variants can not only be more contagious, meaning they spread more rapidly throughout the population, but are also potentially less susceptible to immunisation. Many countries have already implemented strategies to sequence their positive PCR samples, which provides health services and authorities with valuable data as to the new occurrence or spread of different Variants of Concern. Pharma companies, too, will be adapting their vaccines according to any immune-escape variants, and the TIC industry must be there to support this development lifecycle with testing.
However, while NGS is a vital tool for epidemiological monitoring, a comprehensive preventative strategy must also monitor for clusters of cases, particularly of Variants of Concern. For this purpose, it is essential that the TIC industry continues to develop new PCR tests for the rapid detection of variants. We already have specialised PCR tests which can identify variants as quickly as detecting a positive or negative result, i.e. in under two hours, as well as environment tests with this same capability. Random PCR testing, followed by focused testing and rapid contact tracing, can identify clusters to then trigger localised lockdowns and accelerate vaccination programmes where needed. We want to avoid what we saw last year, where millions of people were in lockdown – that doesn't need to be the reality. This naturally offers huge security to sectors and businesses who would be affected by further population lockdowns.
Creating the regulatory framework and ensuring effective public-private collaboration
To achieve this, it is absolutely essential that organisations, authorities and TIC companies are ready to collaborate very rapidly; we didn't see this happen quick enough last time. The TIC industry has already ramped up and ensured that capacities are in place, and we have the potential to leverage knowledge and expertise across an international network of standardised data. Likewise, there would be a huge benefit to an institutionalised regulatory framework provided by regulatory bodies, so that measures are certified and consistent across large geographies. This would alleviate some of the burden on businesses, caused by rapid regulatory changes and regional discrepancies. The European Commission, for example, has made several harmonised recommendations to Member States, including the implementation of public wastewater monitoring to replace mass population testing, for which various European countries are already partnering with TIC companies – but more is needed to ensure the safest methods are widely used and that all countries are prepared, including developing countries. Collaboration on international travel passes, such as that from IATA, are likewise important to getting the world moving again, something upon which so many sectors depend.
It is clear that the TIC industry will still have an important duty to public health for a long time to come, even once vaccination programmes meet their targets and economic recovery speeds up. While certification of hygiene protocol and practices, as well as testing, help businesses to safely resume during the current COVID-19 pandemic, environmental testing, close pandemic monitoring, and industry collaboration with clear regulatory frameworks can be key tools in keeping sectors operational, by allowing authorities to react quickly to future outbreaks. By leveraging international expertise across the TIC industry and working closely with these authorities and organisations, I am confident that we have the capabilities to prevent or limit the types of largescale lockdowns and widespread insecurity that are most damaging to global mobility and business recovery.
Customer Testimonial
Interview with Eurofins client: Isabelle Dixneuf, 'Customer Experience Manager' for Nantes Atlantique Aéroport
Since the outbreak of COVID-19, what constraints caused by the pandemic have been toughest for airports to adapt to?
The constraints themselves were not actually the key challenge we had to face, but rather the constant evolution of these constraints was most difficult. Eurofins helped us to address these everchanging requirements in order to reopen our airport when the time came.
Would you say that collaborating with a company with a core business in testing has simplified relaunching your business activities?
Indeed, our collaboration with a private partner helped us relaunch our business smoothly. We set up preventive measures such as social distancing, mask wearing and additional hygiene measures. COVID-19 testing is available at our on-site sampling station, which also provides recommendations to passengers and others.
Testing is available 7 days a week, which sets us apart from our neighbouring COVID-19 sampling locations, which are usually closed on Sundays. Because of this, our airport is also providing COVID-19 services to individuals in the area who require testing, rather than just passengers. Our sampling station also keeps up to date with restrictions for our travel destinations to ensure our customers are best informed.
In your experience, how have sanitary and testing protocols had an effect on customer attitudes towards flying in the current crisis?
Most people have had a difficult time during this pandemic, which has defined a new 'normal' way of life. Freedom to travel has been restricted, which seemed like a right to most people. Our customers appreciate that they can start travelling again, and even more that our airport is supporting them to do so.
It is quite simple to leave the country for personal and professional travel in France, since COVID-19 testing is free. However, understanding the rules to return from another country, along with the budget associated with it, is a hurdle. Nantes airport does its best to keep passengers informed on the latest government links.
Our next step is to identify Eurofins laboratories in destination countries to remove the headache of trying to find a local solution once abroad. This will help our customers focus on their travel, for work or pleasure.
Which measures do you think are most important for airports to maintain as travel resumes and vaccination rollouts pick up pace? Would you expect testing and all other protocols to stay around even beyond the immediate pandemic / crisis situation we are currently facing?
Similarly to the impact of 9/11 on security protocols, I expect COVID-19 will have an impact on sanitary protocols in the long term. Therefore, our solutions are implemented on the assumption that pandemic rules and regulations will become a new 'normal'. For example, we installed modular structures to ensure solutions are viable throughout the year, and patios such that passengers can have a pleasant time waiting outdoors. We have put our energy into adapting the previous landscape of the airport to ensure that the customer journey is still enjoyable, even though there are more constraints.
In the context of facilitating safe travel during the pandemic, what is the airport business' top priority? Does this align with or differ from customer priorities?
Our priority is to reopen our business in a secure manner and to propose easy solutions to passengers wanting to travel again. Passengers understand new constraints will go hand-in-hand with travelling. However, they appreciate that airports communicate clearly on what passengers are required to do, and that airports are proactively addressing these requirements. Indeed, we are setting up further solutions to remove the complexity of travelling.