Description
The global IoT consumer market is expected to grow from $53bn in 2019 to an estimated $188bn in 2027. And the use of Internet of Things (IoT) enabled devices is rapidly evolving to include mobile devices, wearables, smartphones or computers, and a wide number of sensors, connected cars, connected machines, and smart home products. The growing complexity of consumer devices creates unique challenges for consumers, industry, and others to establish appropriate benchmarks for safety, security, and reliability so that the burden isn't solely placed on consumers.
ASTM International recently published a "New Guide for Ensuring the Safety of Consumer Connected Products." A standard to address safety concerns related to the IoT functionality of devices. This standard was highlighted in the recently published TIC Council study, Value of TIC as an example of how the TIC industry and other stakeholders came together to develop guidance to support the consumer product space and add value to the process. The recently published ASTM International standard was developed from a base document drafted by the TIC Council and TIC Council members were actively involved in the document's development.
During this interactive panel, consumer protection standards and the future role of the Internet of Things (IoT) in the field of connected devices will be explored with special focus on the role that stakeholder play in supporting the development of standards for these devices. Panelists will discuss the importance of stakeholder input in developing standards, with representatives from the standardization industry, government, and TIC providing their unique views.
Additional details
This panel will aim at bringing together practitioners and policymakers to create a vivid discussion of the future of IoT connected devices and the importance of stakeholder input. Special guests Jeffrey Weiss and John Spice, authors of the TIC Council study on Value of TIC will share an insider's view on the development of the study and lessons learned in researching the contributions of stakeholders to the standardization process and how they approached measuring the value of those contributions.
Learning points
This panel aims to illustrate the unique value that stakeholder involvement brings to the standards writing process and the need for continued involvement in discussions of IoT functionality in consumer products.
Materials from the webinar
​​​ - Recording
- The report on the Value of TIC
- Interview with Jeffrey Weiss and John Spicer, authors of the report
Moderator
Karin Athanas, Executive Director of TIC Council Americas
Speakers
- Patricia Adair, Director, Risk Management Group, CPSC
- Don Mays, Chief Safety and Quality Officer, Samsung Electronics America, Inc.
- Jeffrey Weiss, Partner and Co-Lead, International Trade Policy & Negotiations, Steptoe & Johnson LLP
- Dr. John Spicer – Managing Consultant atEurope Economics
- TIC Council member representative (TBC)
About the speakers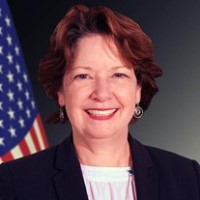 Patricia Adair
Director, Risk Management Group
CPSC
Patty Adair is the Director of the Risk Management Group at the US Consumer Product Safety Commission (CPSC). She is responsible for consumer product risk management in six program areas—chemical, flammability, combustion, children's, electrical and mechanical. Adair joined the CPSC staff in 2004 as a Textile Technologist. She holds a B.Sc. in clothing, textiles and related arts from Virginia Tech, and a master's degree in textile engineering from the Philadelphia College of Textiles and Science. From 1998 to 2003, Adair was on the staff of the American Textile Manufacturers Institute (ATMI). Before joining ATMI, she worked on a variety of regulatory issues at the National Cotton Council. From 1988 to 1991 she served as a US Peace Corps Volunteer in Botswana.
Don Mays
Chief Safety and Quality Officer
Samsung Electronics America, Inc.
Don Mays is Chief Safety and Quality Officer at Samsung Electronics America where he has oversight of enterprise quality and product safety. He works to identify and mitigate product risks to Samsung, its customers, and consumers. Most recently Don was Managing Director at Deloitte where he led the firm's product safety and quality advisory services. Don was also the former Senior Director, Product Safety and Technical Policy for Consumer Reports. He directed his organization's product safety program in its effort to reduce the number of unsafe products in the marketplace and help educate consumers about hidden safety hazards. Don also spent much of his career developing and operating laboratories for Consumer Reports, Intertek, and the Good Housekeeping Institute. Collectively, he brings more than 40 years of technical experience leading to a deep understanding of how companies can identify and mitigate their risks.
Jeffrey Weiss
Partner and Co-Lead, International Trade Policy & Negotiations
Steptoe & Johnson LLP
Jeff Weiss, an international trade partner at Steptoe, spent more than 15 years in senior legal, policy, diplomatic, negotiation, and political roles in the US government across three administrations – including at the White House, Office of the US Trade Representative (USTR), and the Office of the Secretary of Commerce. He co-chairs Steptoe's internationally recognized International Trade Policy practice and leads the firm's Supply Chain team.
John Spicer
Director
Europe Economics
John Spicer is a Director at Europe Economics, a London-based consultancy that specialises in applying economics to issues relating to public policy, regulation and competition. John has over 20 years' experience as an economist, including a decade working for regulators in the aviation and financial-services sector. Past clients for whom John has led projects include the European Commission, IATA and the TIC Council. John has a PhD in economics.
Travis Norton
Director, Global Technical Services
Bureau Veritas
Travis Norton has been with BV for more than 20 years. As Director of Global Technical Services in the Americas region, he leads and manages a technical consultation team. He has worked on-site as a technical consultant for a retailer, developing product test and inspection requirements. Before that, he was the Director of Technical Services for Europe, Middle East and Africa. Prior to that, Travis lived in Hong Kong and worked in Global Project Management, Technical & Engineering Services and Laboratory Operations. Travis is a member of the ANSI Unmanned Aircraft Systems Standardization Collaborative. He is an ASTM member and participates on committees F15 (consumer products) including the new Connected Devices / Smart Products, F12 (security systems), F38 (unmanned aircraft systems), and D13 (textiles) leading the task group for D13.50 (smart textiles) for data security and on the committee for the new ASTM Connected Products safety standard.
​​About the moderator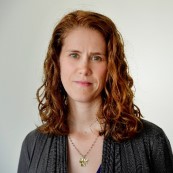 Karin Athanas
Executive Director
TIC Council Americas
Karin currently serves as the Executive Director of the TIC Council Americas where she oversees advocacy and outreach for the Americas branch of the TIC Council. Karin is a standards and conformity assessment expert with over ten years of experience working with industry and government agencies on issues of conformance, quality, and reliability.
Karin also serves as Executive Officer and Board President of the Women in Standards and is a current Board member of the Society of Standards Professionals (SES) and the Forensic Specialties Accreditation Board (FSAB). She is also a committee member on several ASTM committees, the ISO TC 272 working group 5, Joint Strategic Advisory Group (JSAG) on gender responsive standards, and is a member of the International Consumer Product Health and Safety Organization (ICPHSO), American Society of Association Executives (ASAE), Association of Forensic Quality Assurance Managers (AFQAM), International Association for Identification (IAI), and the International Association for Identification (IAI), Chesapeake Bay Division (CBD). Karin has previously served as board member on the OSAC Forensic Science Standards Board (FSSB) and past Chair of the OSAC Quality Infrastructure Committee (QIC).
An experienced lead auditor to international standards such as ISO/IEC 17025 and ISO/IEC 17020, Karin's past accomplishments includes participation on the working group that developed International Laboratory Accreditation Cooperation (ILAC) Guide 19 Modules in a Forensic Science Process, on the Maryland Forensic Laboratory Advisory Committee (FLAC) that developed COMAR 10.51 Forensic Laboratories, requirements for licensure, and on the National Commission on Forensic Science subcommittee on Accreditation and Proficiency Testing to develop recommendations for forensic science including Views of the Commission on Proficiency Testing in Forensic Science and Views on Critical Steps to Accreditation.