Governance and Strategy
The governance of the TIC Council is entrusted to the General Assembly which in turn delegates powers of strategy development and day to day business to the Global Board.
The Horizontal and Sectorial Committees are led by EVPs (strategic) and implemented by WGs (operational). Specific operations such as the Petroleum Inspector Certification or the Superintendent Agriculture programmes are led by the secretariat with the support of the relevant Technical Committees.
---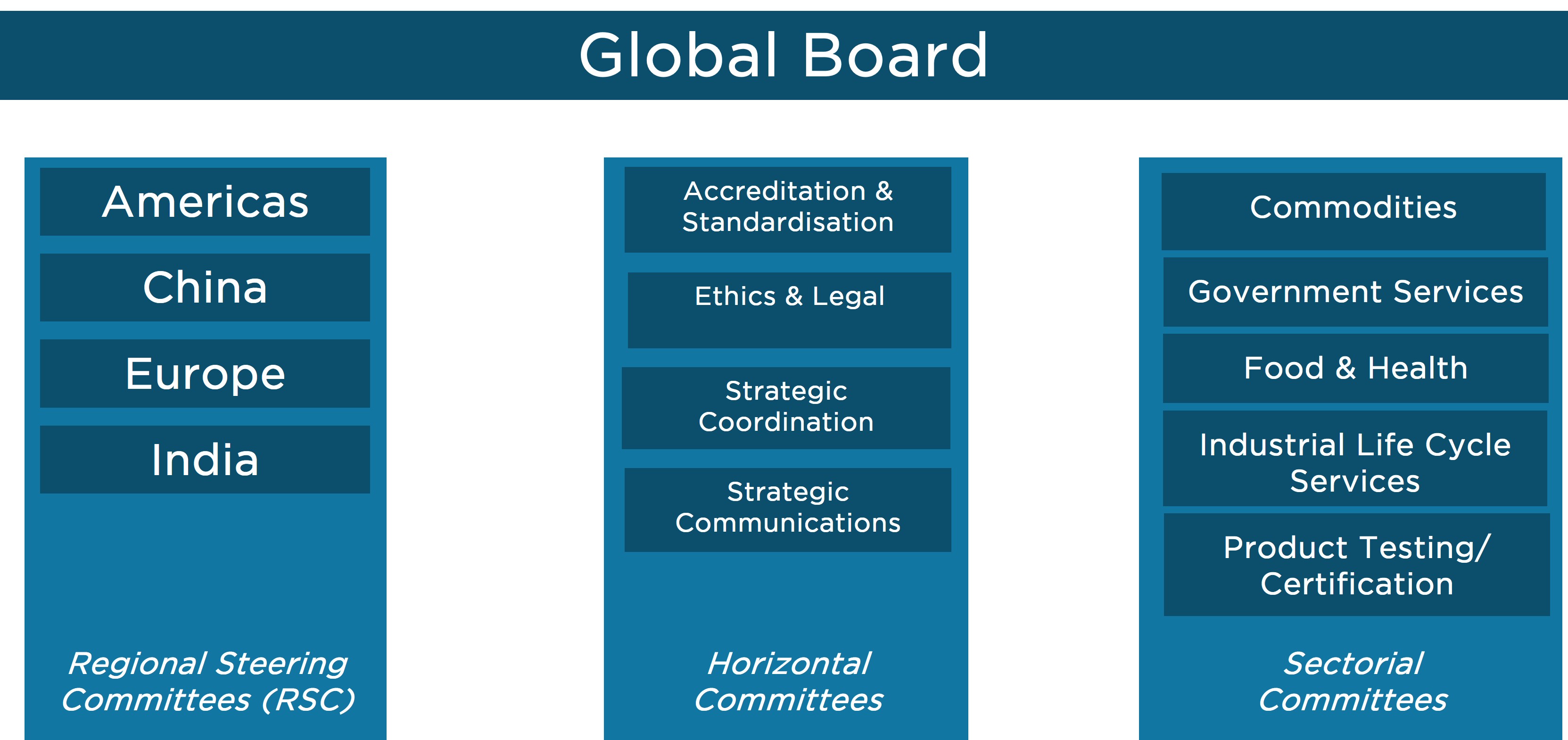 ---

Global board roles: